Easy Flour Gnocchi
FREE COOKING CLASS
FREE Online Cooking Class - Live from Tuscany on Saturday, April 1, 2023!
​
You are invited!
​
Ciao,
I'm Chicca!
Join me, live from Tuscany, from the comfort of your home kitchen to learn the easiest handmade Italian gnocchi recipe, using just two ingredients: flour and water!
During this FREE and FUN class, live from Castagneto Carducci - Bolgheri / Tuscany, I will show you the simplest way to make delicious Italian gnocchi from scratch in less than 30 minutes. Don't miss out on this fun culinary adventure and master the art of making gnocchi!
​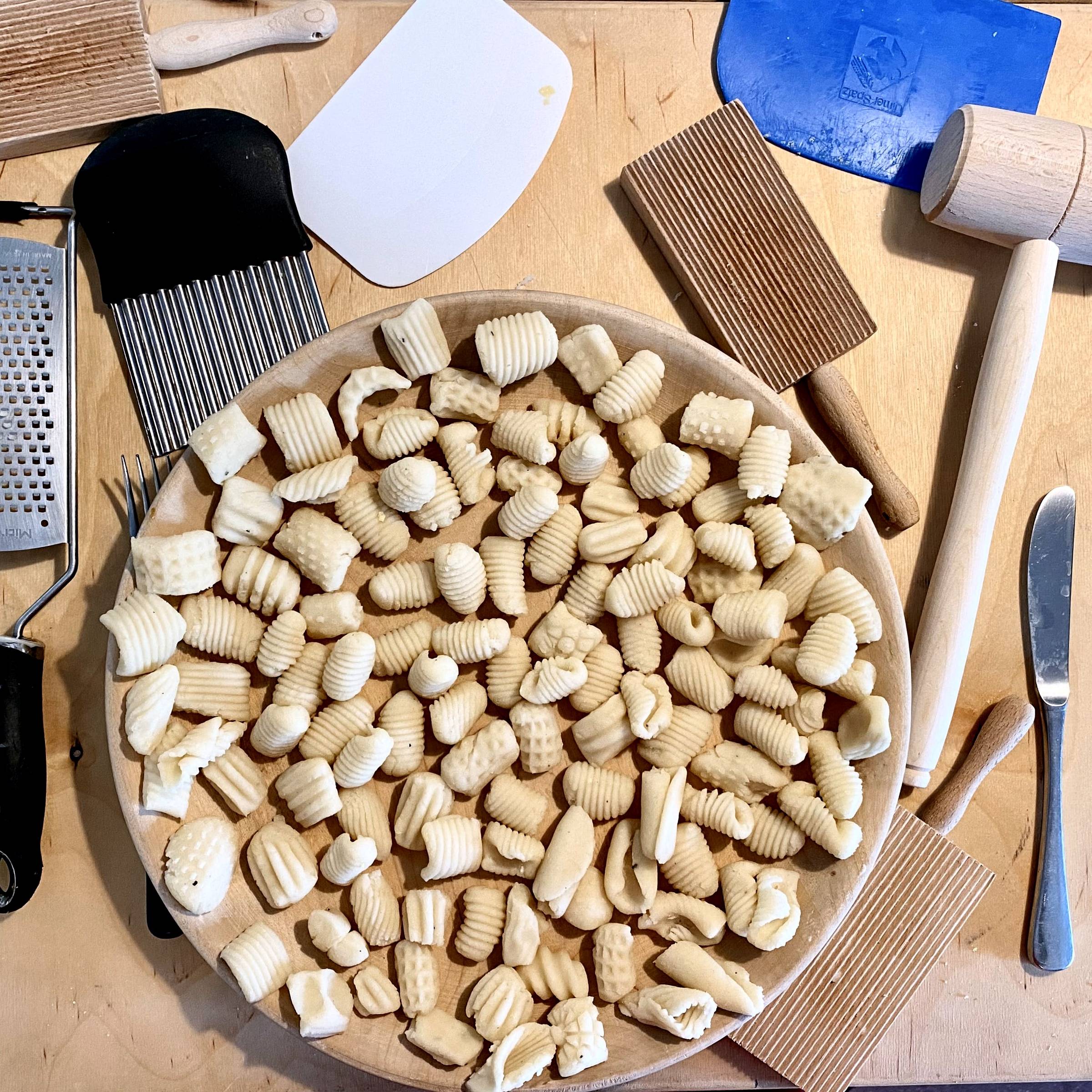 ​
Cook an Italian favorite with me!
Made without potatoes, my gnocchi recipe is a classic Italian favorite prepared just with flour and water. If you're not an expert on making gnocchi, this is the easiest homemade gnocchi recipe ready in 30 minutes!
​
Learn how to make a simple and tasty sauce for gnocchi
We'll also cook up a tasty sauce with a peas, leeks and pancetta to pair with gnocchi. You'll finish class with a delicious meal to enjoy, made by you!
Don't miss this! You'll cook like a real Italian in your kitchen!
Love from Tuscany,
Chicca
​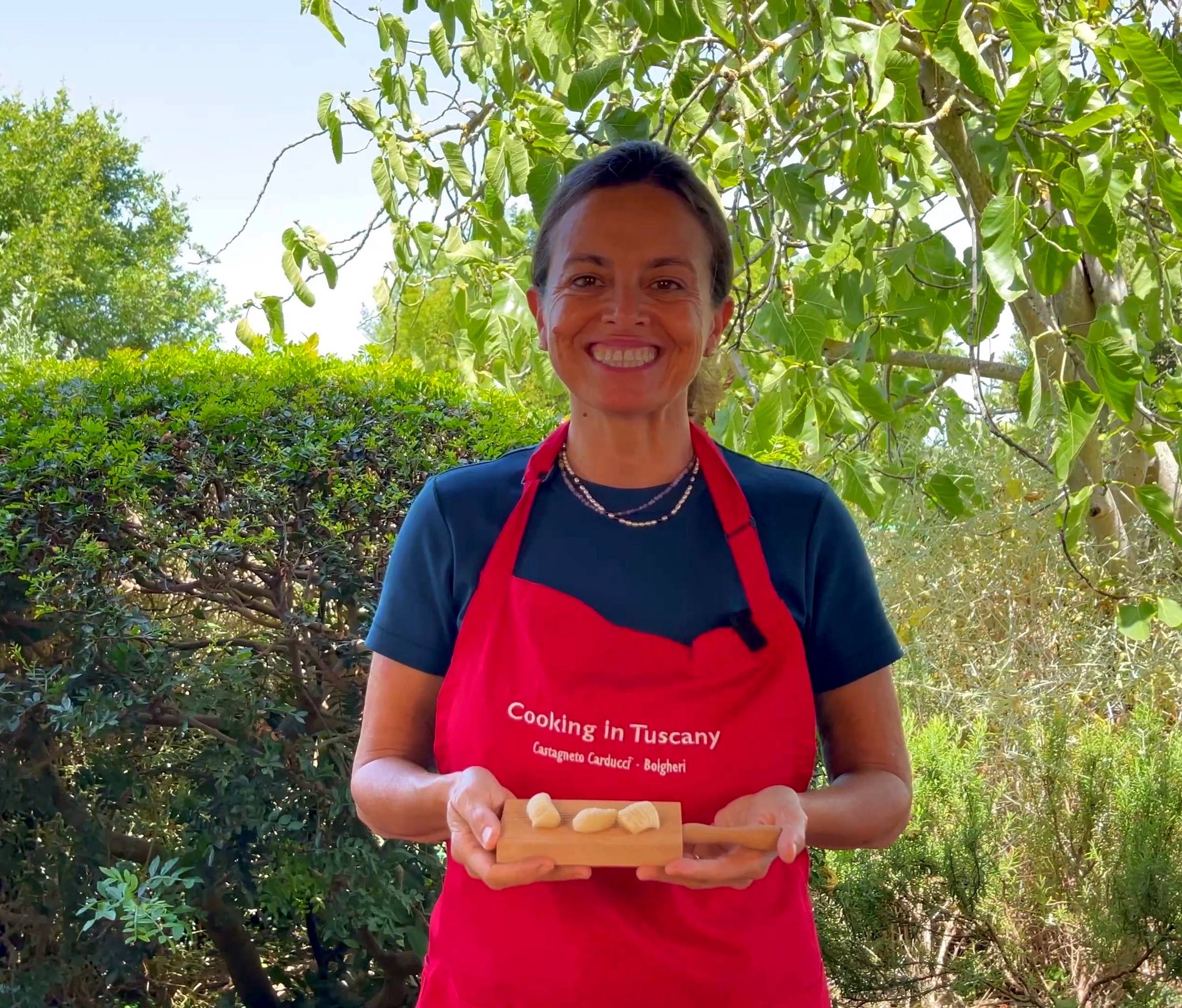 Who I am
I'm Chicca with Cooking in Tuscany . I'm 100% Italian and I've been teaching traditional Italian recipes for over 20 years in my home kitchen located in Castagneto Carducci - Bolgheri, on the Tuscan Coast.
​
About Chicca's Cooking Club
When the pandemic hit, we started Chicca's Cooking Club and we're still going strong! We aim to bring easy and accessible recipes and the joy of cooking into your kitchen through our online cooking classes live from Tuscany. Soon, we'll celebrate our third year of online cooking fun with a joyful and supportive community around the world of like-minded people that share your same passion for Italian cuisine.
We host monthly online classes through Chicca's Cooking Club. You'll hear more about these classes and Club membership at the end of the gnocchi free class.
​
​
​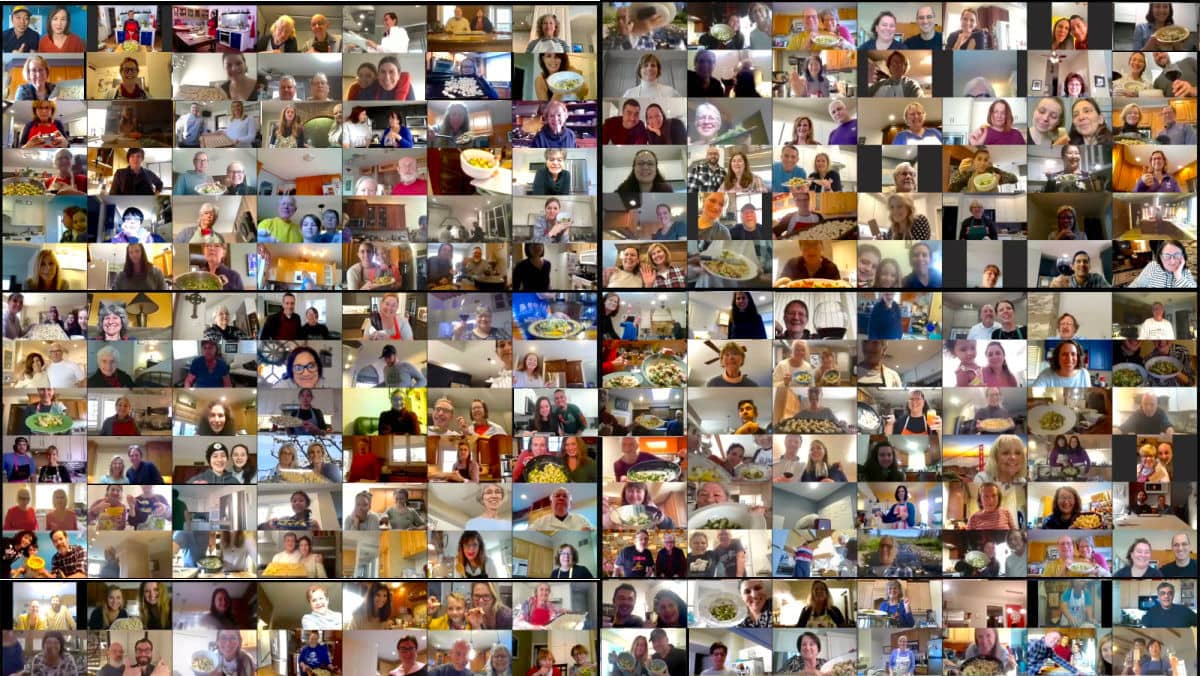 ​
As seen in The Guardian

---
​